Everyone loves the 80′s, whether you lived through it or not. The fashion, the music, the movies, the lingerie! I was born/grew up in the 80′s so I love the movies, and it's especially fun finding lingerie in film scenes now that I blog about lingerie. So here is the next  installment of Lingerie on Film, this time focusing on the totally awesome 80′s!
Nine 1/2 Weeks / 1986
In in the infamous "you can leave your hat on" scene, Kim Basinger wears this slinky chemise and white fishnet stay ups.
Looking for something similar? The Christine Goddess Chemise is a great classic chemise that looks similar to the one in the film, and you can pair it with the white Kixies Sammy Fishnet Thigh Highs.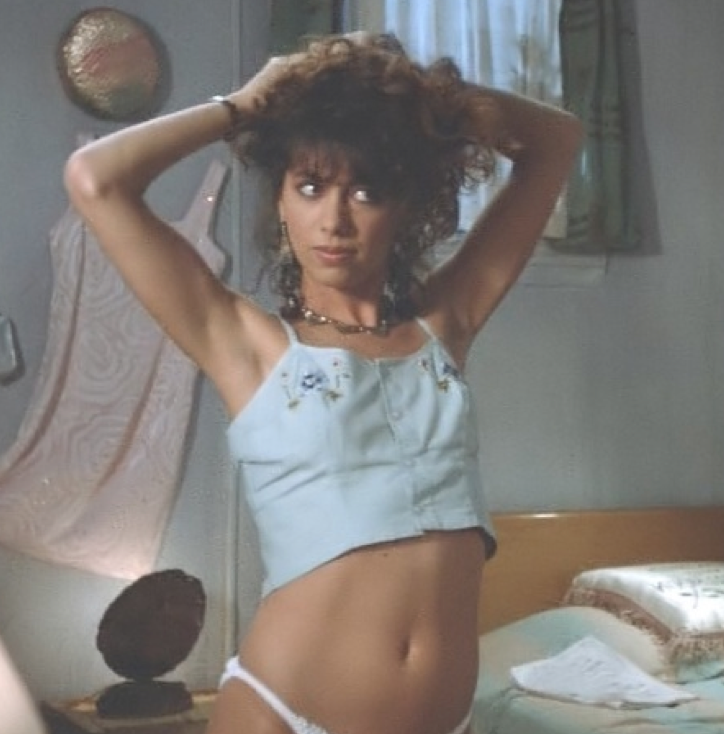 Looking for something similar? Try this super comfy and cute mint Come Out and Play Camifrom Between the Sheets. A simple yet cute tank that looks comfy and a fun take on an 80s cami.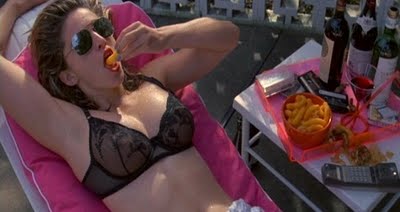 Desperately Seeking Susan / 1985
Madonna's style was apparent even in one of her first movies, where she wears lingerie in a few scenes, including this cute black underwire bra.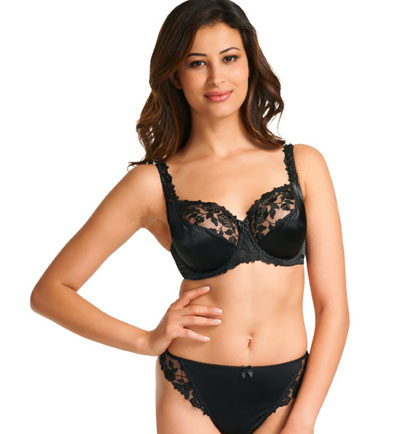 Looking for something similar? Try the Fantasie Belle Balcony Bra. Not only is it really a favorite of Madonna's, but it totally looks like an updated version of the bra she wears in the film.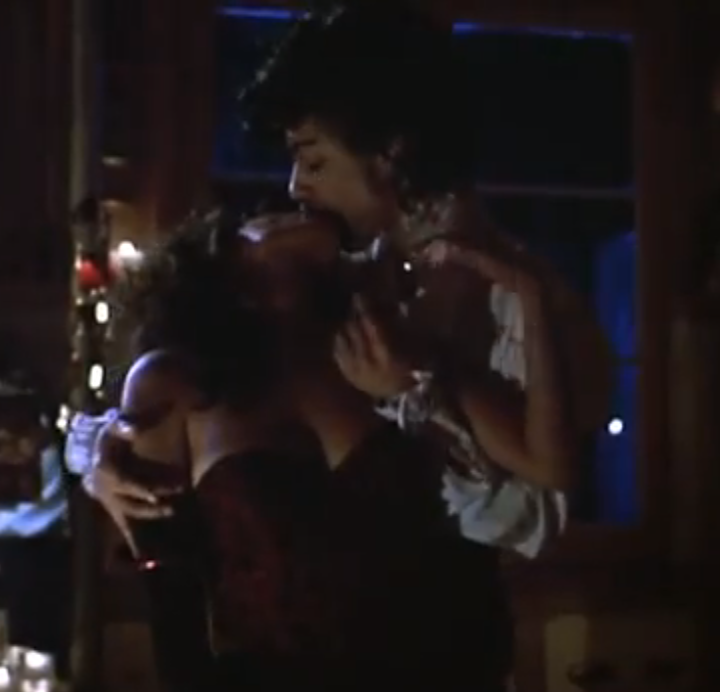 Purple Rain / 1984
The super stylish Appollonia wears all sorts of great 80′s fashion pieces in Purple Rain, but during the films steamy sex scene she is shown wearing this corset. Since corsets are basically timeless and always in fashion, I thought it would be great to feature in this post.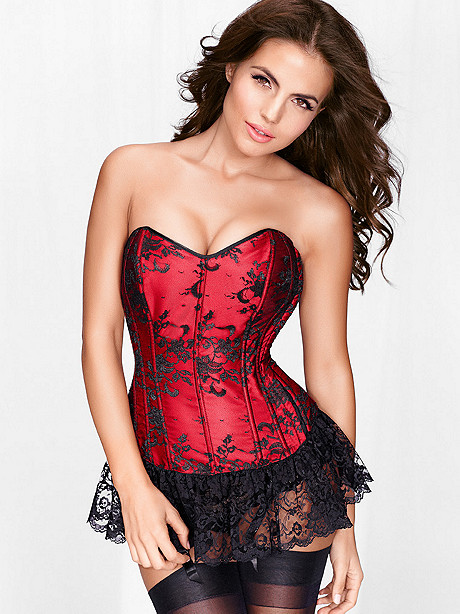 Looking for something similar? Try this red and black Parisian Satin and Lace Corset from Frederick's of Hollywood. The shape and color is similar while the lace ruffle hem offers a bit of 80′s fashion on this modern piece.
Alien / 1979 (one year before the 80′s, but we'll still include it!)
I like how basic this underwear is. It's comfortable, simple, and pretty much a classic set of white cotton panties and white cotton tank.
Looking for something similar? Try the Only Hearts Tank Camisole and the Only Hearts Organic Cotton Panty. Cool, non-gender specific, and just plain relaxing.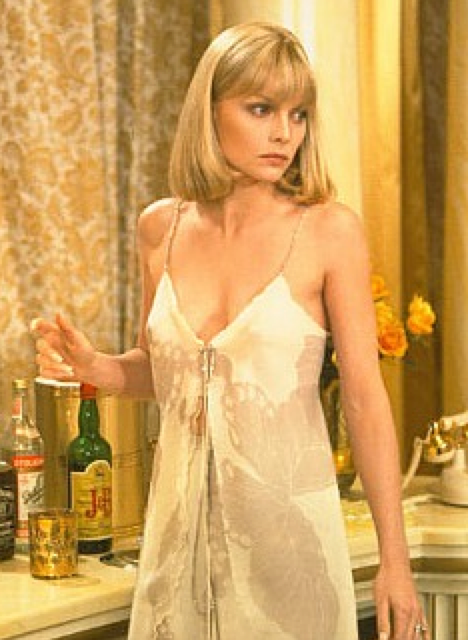 Scarface / 1983
Michelle Pfeiffer's character rocks this lovely butterfly printed chemise slip in the film from the early 80′s.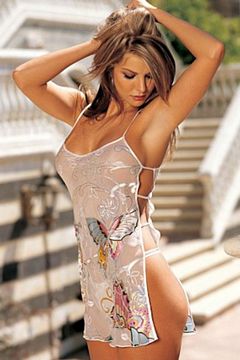 Looking for something similar? Try this modern take on the butterfly silhouette. This Shirley of Hollywood Butterfly Chemise is an updated and sexy take on the style, with butterfly printed silk and strappy cut-outs on the side.
Dangerous Liaisons / 1988
Dangerous Liasons, the movie that Cruel Intentions was loosely based on, features Glenn Close in all sorts of corsetry including this pretty blue and gold brocade corset.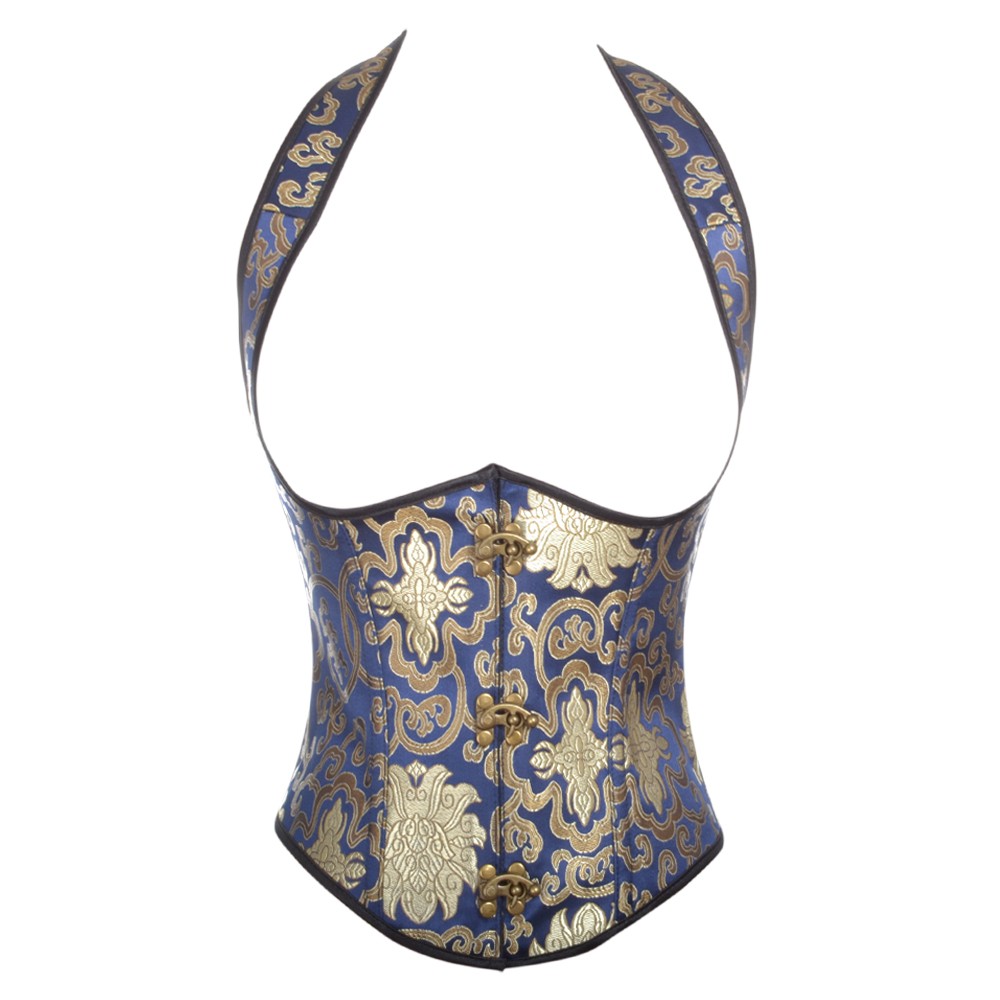 Looking for something similar? Try this slightly modernized take on the blue/gold brocade style with this old fashioned style Prim Rose underbust corset from the shop Corset Story.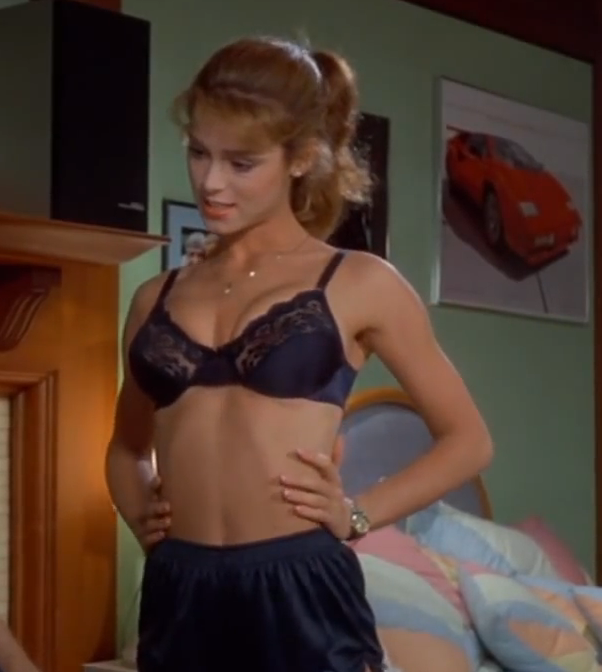 Private School / 1983
A funny college based 80′s film includes a few lingerie scenes, including this scene with Betsy Russell wearing a dark blue underwire bra.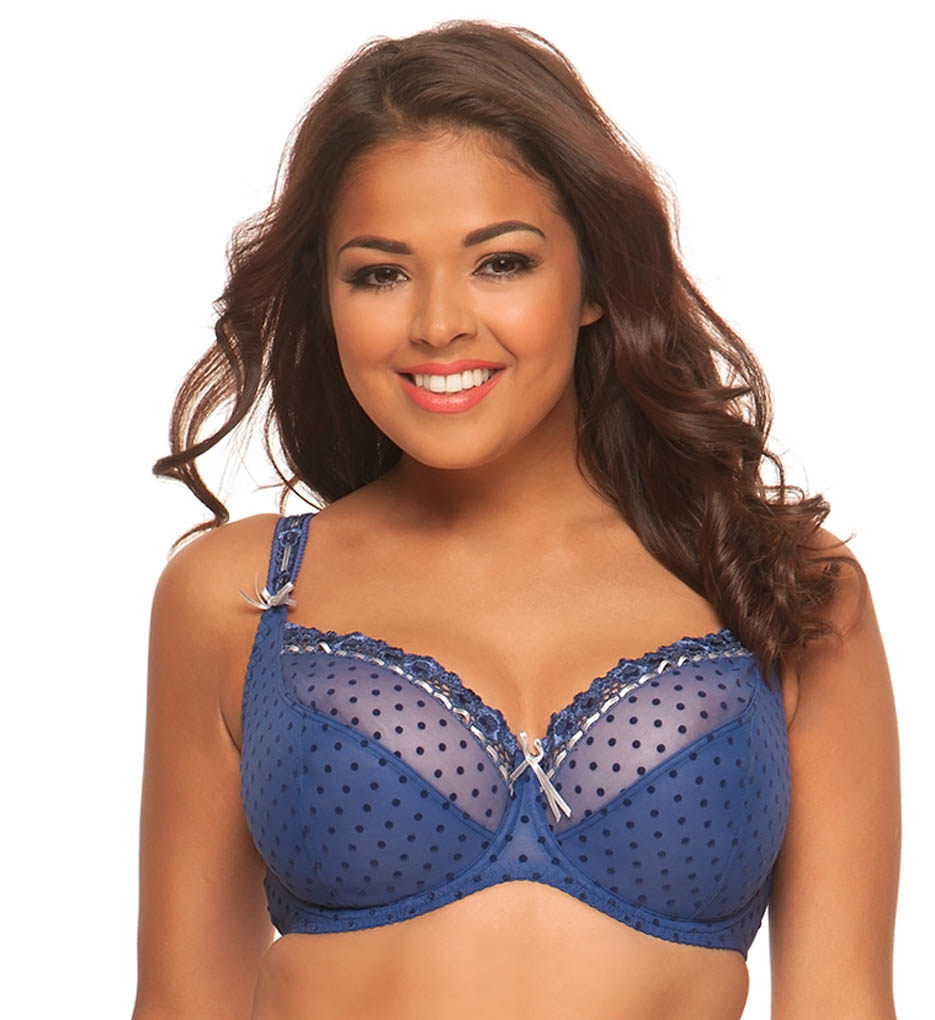 Looking for something similar? Try this navy blue Curvy Kate Princess underwire bra with fun polka dots and a sheer panel on top of each cup, for a modern take on a navy blue bra. Pair with your favorite navy sleep shorts to complete the look!
Mannequin / 1987
This comedy from the 80s is full of fun fashion, including this bra and panty set that Kim Cattrall's character wears in one scene.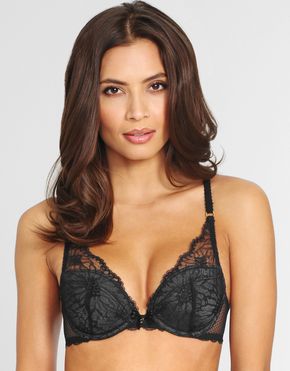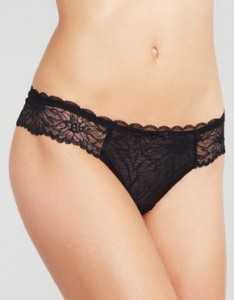 Looking for something similar? Try this Opera Push Up Bra from Chantelle, and the matchingOpera Tanga Panty. The style is a undated version with push up pads and a lace panel at the top of the cups. The matching thong panty completes the look. Add heels, stay-ups, and a faux fur full length coat to style it like the film.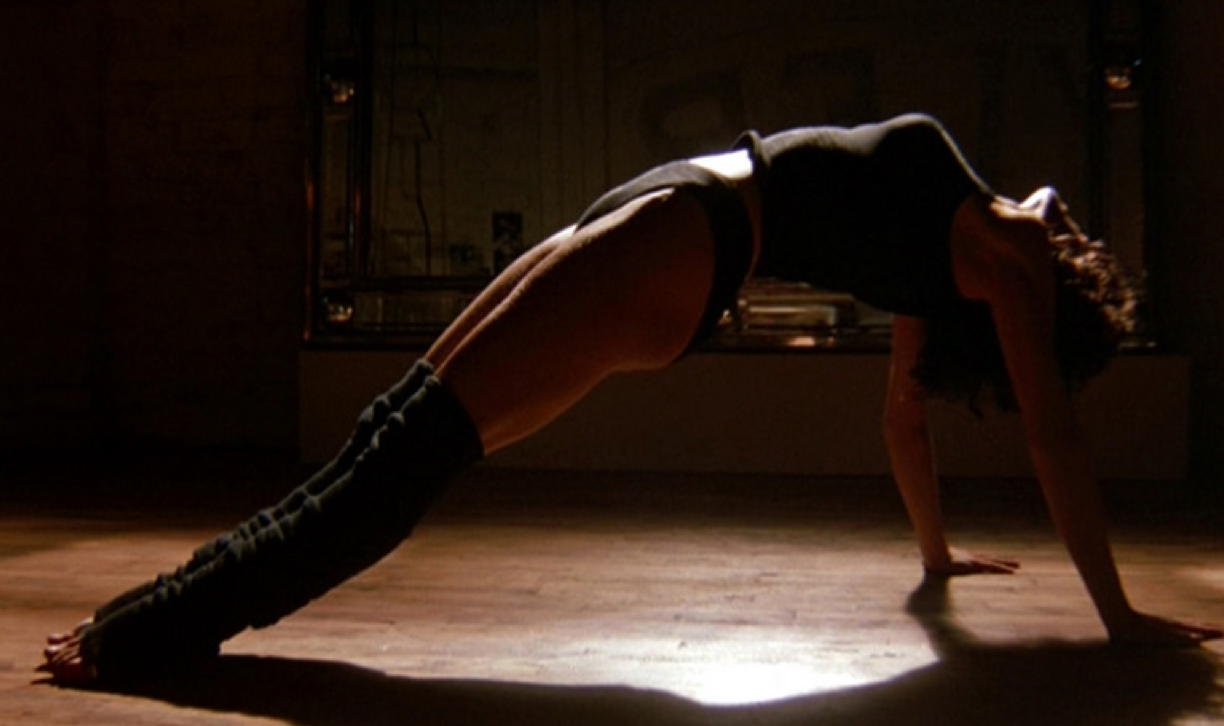 Flashdance / 1983
You need to be comfortable if you're going to dance, and what better way than in comfy underwear. Jennifer Beals dances her butt off and looks awesome doing it in a black tank and matching black panty.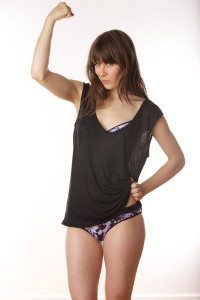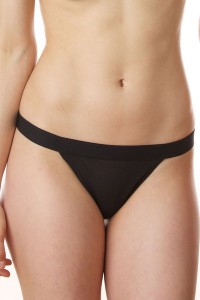 Looking for something similar? This updated tank and panty style is both comfy and great for dancing or relaxing. Check out the Muscle Tee and the black Sieve Thong from Negative Underwear.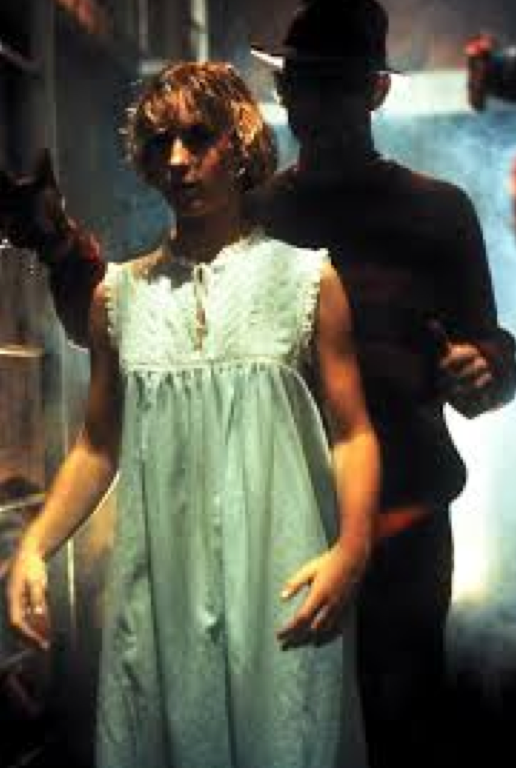 A Nightmare on Elm Street / 1984
80s horror films were all about the underwear and half naked ladies. Oh wait, thats just horror films in general. However this one scene in A Nightmare on Elm Street showcases a simply white cotton nightgown.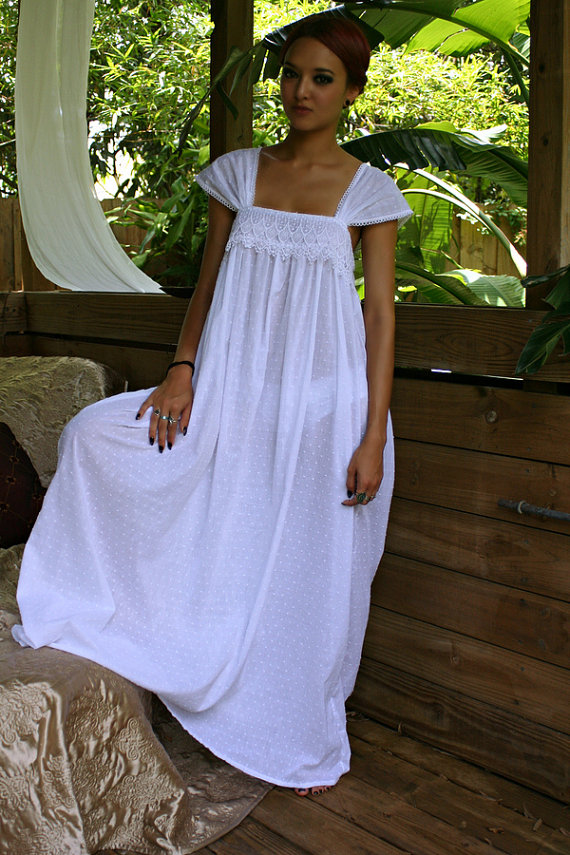 Looking for something similar? This gorgeous full length White Cotton Nightgown from SarafinaDreams on Etsy is a great updated version of the cotton nightgown, with lace, cap sleeves, and dotted print cotton.
Tootsie / 1982
This film features Geena Davis in a few lingerie scenes, including a scene where she wears a light pink brief and triangle bra.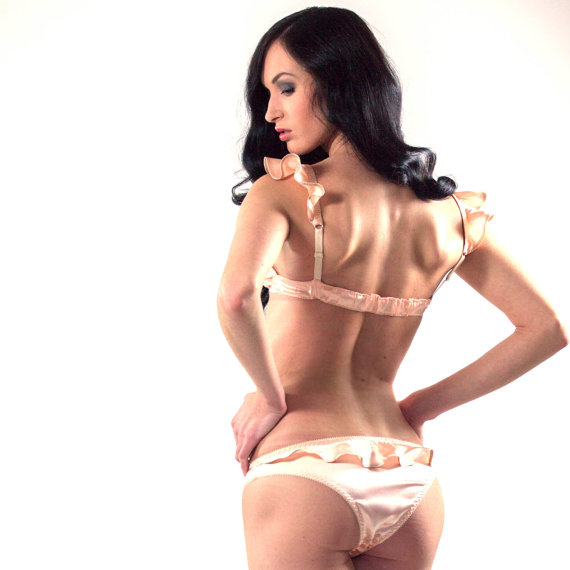 Looking for something similar? This light pink Lola Bra silk set from Helen Valk Varavin is a nice update of a basic pink satin set. Featuring cute ruffles on the brief and straps.