Beijing Auto Show:  With renderings of the second generation Chevrolet EN-V 2.0 (Electric  Networked-Vehicle) concept General Motors showcased their vision of future of personal transportation which is a two-seat electric car that aimed to alleviate concerns about traffic congestion, parking availability, air quality and affordability for tomorrow's cities.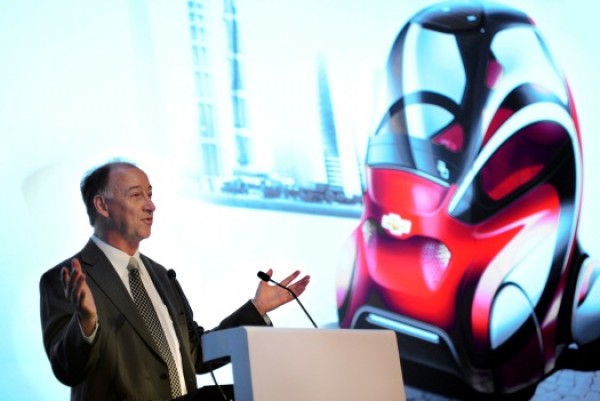 In-vehicle climate control, personal storage space, and wireless communication enabling a "social network" that can be used by drivers and passengers to communicate with friends or business associates while on the go. The EN-V would be capable of driving in all weather and city road conditions, and prototype models are expected to be employed in pilot studies throughout China. Kevin Wale, president and managing director of the GM China Group, said:
We're very excited about EN-V 2.0 concept, which embodies the essence of its predecessor but was evolved into a more practical design for real-life use. The combination of sensing technology, wireless communication and GPS-based navigation establishes a technology foundation, pieces of which could potentially lead the way to the creation of future advanced vehicle systems.