Last week Creaitve Director Giovanni Bianchi divided a space in Manhattan's Dream Hotel in two for the brand's to collections.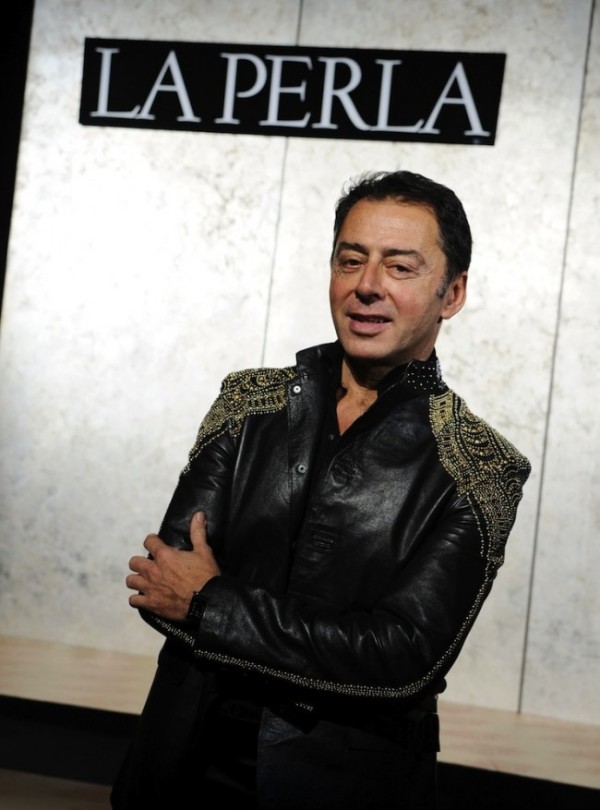 On one side, the word we heard was that guests like Rachel Roy, Olivia Palermo, and Zoë Kravitz admired the main line, which was inspired by a in the late 1930s Spain. Bianchi, in a heavy Italian accent, explained that although his native country and Spain are very close, "I think in Ialy we lost something that in Spain is still very alive." The color palette likewise borrowed from ornate jackets of the nation's toreadors, with their "very strong reds, very deep greens, beautiful sapphires."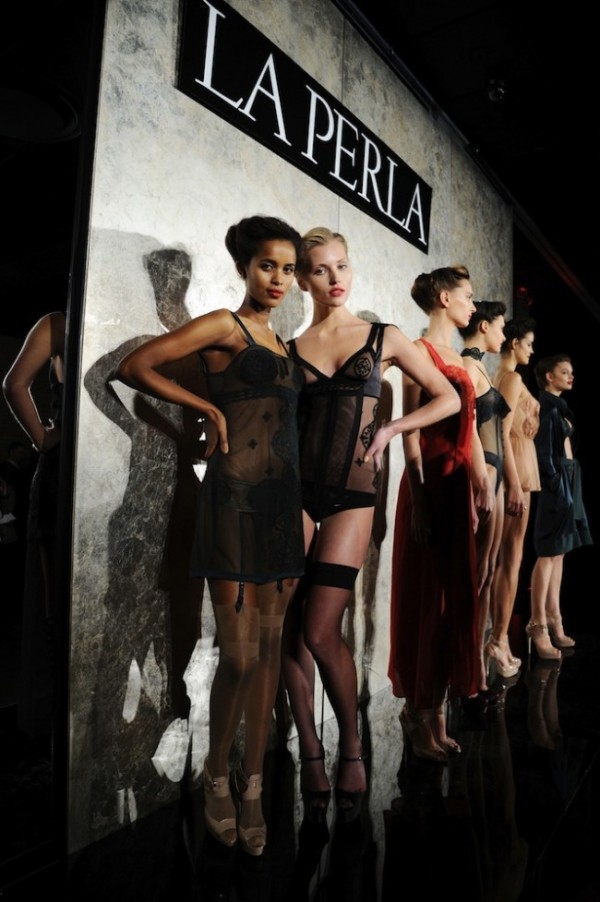 On the other end was the Black Label, which Bianchi described as "the dark side" of La Perla, "very intriguing, very erotic, but never vulgar."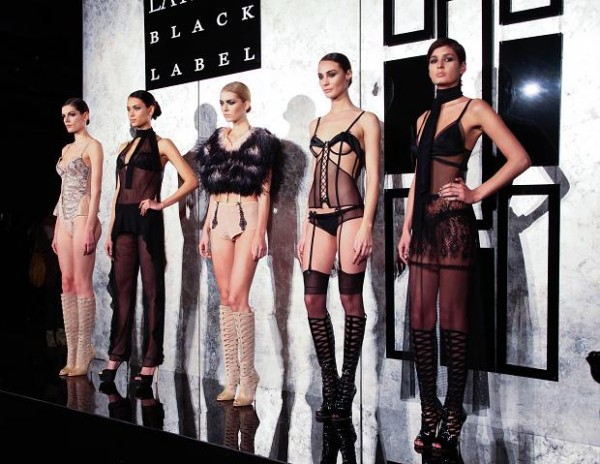 For Valentine's Day, an occasion on many people's minds at the moment, Bianchi also had a strong opinion on the color of lacy La Perla lingerie that makes for the best gift:
It's very easy to choose something in red because Valentine's means red, but I think that red is a little bit obvious. A woman can wear a very particular pink or black. Black is always the seduction. To be seductive, if a woman wears black, they cannot make a mistake. Red is ok, but my dream one day is to make something special for Valentine's Day that is something else — something not just red.