With Google Cardboard, you can experience virtual reality at low-cost: exhibit cultural artifacts, drive through Tuscany on a spring afternoon or even fly around the world for a completely immersive viewing pleasure. To use the hardware, it's a matter of sliding your Android device into a DIY Cardboard viewer for virtual Google experiences. Augmented reality created through a series of interactive animations allow the user to travel remotely from the comfort of their homes or offices.
American toy manufacturer Mattel collaborated to deliver that virtual environment to its youngest customers. The classic View-Master — the handheld photo viewer to display custom images from corresponding color slide reels — has gotten a digital makeover.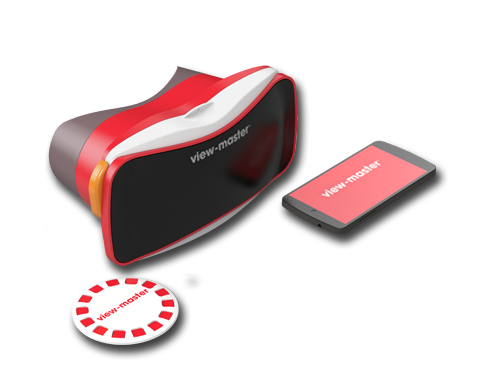 Kids will replace the thin cardboard disks with their Android devices to view 3D-projected content, which Mattel believes "extends and enhances the play experience allowing kids to feel like they are immersed in an interactive and imaginative learning environment."
The new View-Master integrates Google Cardboard technology, but keeps similar design concepts of the iconic toy. The vintage tools with a modern treatment has the power to capture nostalgia for adults while engaging kids in an immersive learning environment. Users look through the finder of the digital View-Master to see images from movies and TV shows, famous destinations, nature, cultural landmarks and more.
For instance, kids select from different subjects in the "Experience Reels," and sport the hardware to transport to a far-off destination. Users can travel to San Francisco, tour the Bay by boat, walk across the Golden Gate bridge and learn about the history of Alcatraz from their living room through new age elements such as light enhancement, animation and sound. Mattel is also developing several more experiences for launch, including "dinosaur and solar system experience reels."
The developers plans to republish old View-Master content, as well as develop unique content to better suit the digitally-entranced audience.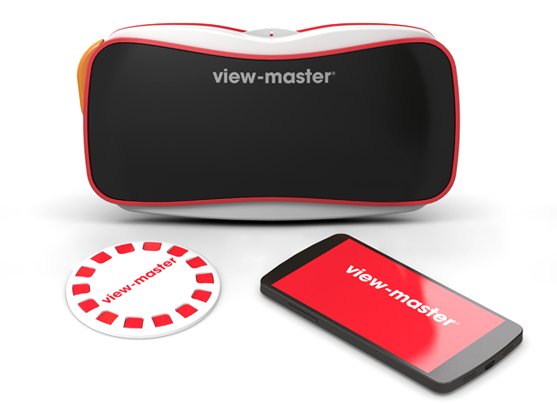 The View-Master will work with a custom Mattel App, and up to 200 Google Cardboard apps, offering younger generations a novel opportunity to experience great inventions of the past.