The glasses can project movies, images and even websites to each eye, making the projected image size appear like an 80-inch display viewed from 5 meters away. The shades are also see-through, so you can still view your surrounding without being obstructed by the projected image.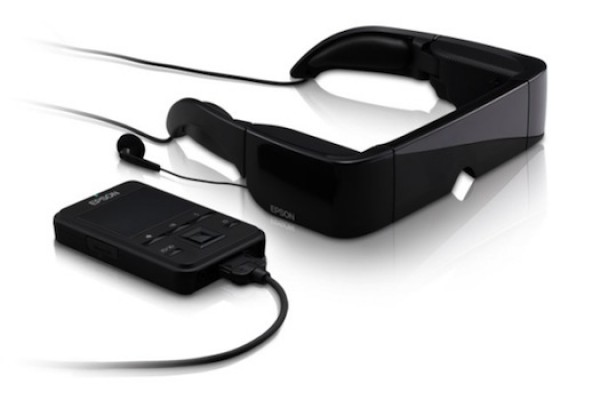 The Moverio comes with 1GB of built-in memory and supports micro SDHC memory cards that allows for up to 32GB of storage. In addition, the glasses can connect to an Android device and includes a Wi-Fi enabled controller that is compatible with various file formats, multimedia, browsers, and even 3D content.
The great news about the Epson Moverio is that you don't have to wait long if you're interested in purchasing it. The futuristic gadget is available now and retails for $699.