Hip Hop made a stamp in the year of 2013. Some of the biggest names of the rap game came out with albums including Kanye West, Jay-Z, Drake, Eminem, Lil Wayne. Underground artist even stood looking for some notoriety. Run the Jewels and Ka and also some regional artists like Yo Gotti. It was almost like every rapper in the world came out with a album.
So who did it the best. ITS has put together our Top 20 albums of 2013.
# 20 Maybach Music Group, 'Self Made Vol. 3′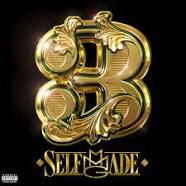 We all know that MMG rolls real deep. Self Made  Vol 3, is a must get album.  The album features MMGs' bench players like: Rockie Fresh who brings to life the shiny suit vibe by Ma$e with "What Ya Used too". Also this album has tracks from even Meek Mills with his street smash, "Levels".
# 19 Mac Miller, 'Watching Movies With the Sound Off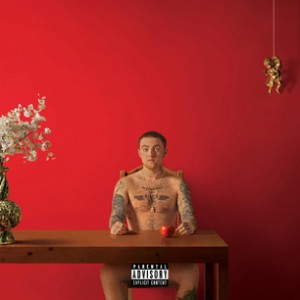 Mac Miller surprisingly shocked many critics and fans with his experimental Album Two. He stepped up his flow with records like "S.D.S" and "Watching Movies".
https://soundcloud.com/dope-music-blog/mac-miller-watching-movies
#18 French Montana "Pardon My French"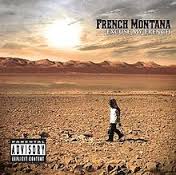 French Montana released the first Album with insane beats, and somehow winding up at the right place at the right time. The record "Got Your Bitch tip toeing like Gregory Hines" displays Montanas lyrical skills.
# 17 Ka. 'The Nights Gambit'
Brownsville native Ka, whom people compare him to some acts of Wu-Tang. The rhymes he spits swordfight with one another: "Do it quick for ruger clip, make it burst apart/Till then disperse, not a verse but a work of art." From "Jungle".
# 16 Yo Gotti, 'I Am'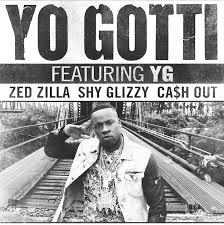 Yo Gotti found a new deal. It allowed to become a bit more versatile. He was able to export his Memphis swag to the west coast along with Jeezy and YG assisted with "Act Right". The assistance of acts like T.I and Wale. J. Cole also made the project very successful.
https://soundcloud.com/yogottikom/yo-gotti-act-right-ft-jeezy-yg
# 15 Tyler the Creator. 'Wolf'
Deep cuts like. "Answer" and "Bimmer" revealed an expanded mind and expanded sound by Tyler the Creator. The collaboration with Pharrell "IFHY" placed Tyler as a voice who is emerging.
# 14 Run The Jewels, 'Run The Jewels'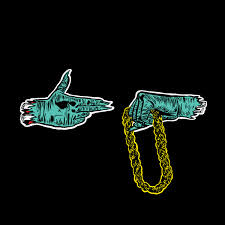 On their official debut as a mic-passing duo, the results are straight-up hysterical – a wild trip full of bad drugs and good sex, threatened pets and donkey imitations. The best news? The madcap adventure will continue with a sequel, due next year.
# 13 Kevin Gates, 'The Luca Brasi Story'
Gates is a lyricist confronting heavy topics such as depression and heartbreak. His work ethic is compared to a drug runner on the grind. The record "Paper Chasers," he says, "Live the hustle, probably die, gangsta and etcetera." Damn. The Baton Rouge MC stays numb and positive on his verses.
# 12 ASAP Rocky, 'Long Live ASAP'
Even though the album leaked December of 2012 which was a month early from the original release date. The album still hit number 1 on Billboard. "Wild for the Night" which features electronica artist skrillex exploded the air waves. Another hit off this album was " Fuckin Problems".
# 11 2 Chainz, 'B.O.A.T.S. II: Me Time'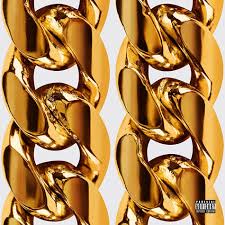 2 Chainz was not able to escape this year, embarking on a string of show-stealing features and an impactful 2012 debut. On his follow-up, trap's reigning king expanded his domain: the Pharrell-produced "Feds Watching" evoked late-1970s car-chase melodrama as a soundbed for 2 Chainz' luxury raps, and album cuts explored a breadth of topics from fallen homies ("Live and Learn") to on-demand sextapes ("Netflix"). The man's chains still glisten on the cover, but his charisma shone the brightest.
# 10 Jay Z, 'Magna Carter… Holy Grail'
With Hov rating this album as his 6th best which places the album dead center in between classics like Reasonable Doubt and Kingdom Come. Even on a off day the legendary Jay Z is still every bit impressive. With the record like "Tom Ford" which proves Jay is still a force in this game.
# 9 A$AP Ferg, 'Trap Lord'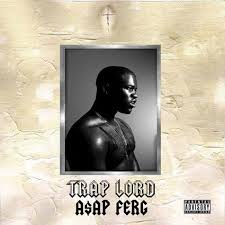 If A$AP Mob are today's Dipset, Ferg is the Juelz to Rocky's Cam'ron. The Mob wingman delivered two of New York's biggest street heaters this year with "Work" and "Shabba"; the rest of Trap Lord expanded the crew's sonic reference points, landing somewhere between Bone Thugs for the Tumblr sect (check his mournful croning on "Hood Pope") and an SNL parody of a Nineties-era Bad Boy compilation. Good, hearty fun for all.
# 8 Earl Sweatshirt, 'Doris'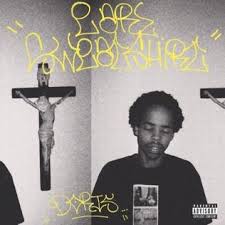 Odd Future's brightest cult star lives up to his reputation as an unholy verbal wizard on his long-awaited debut album. He also upends it — pushing past the amoral bomb-lobbing that won him notoriety with a newly introspective style, perfectly suited to third-eye-opening beats courtesy of Pharrell, RZA and Earl himself.
https://soundcloud.com/earl-sweatshirt-doris/sunday-featuring-frank-ocean
# 7 J Cole, 'Born Sinner'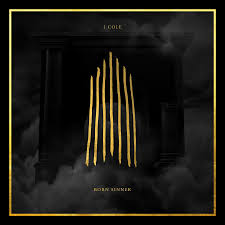 Releasing your major-label rap record the same day as Kanye took balls. So did staying true to hip-hop's vaunted edutaining tradition with a set of hypersmart, excellently self-produced tracks that recall, well, vintage Kanye in their ability to dramatize the tension between Hov-size career ambition and post-Pac truth saying.
# 6 Pusha T, 'My Name is My Name'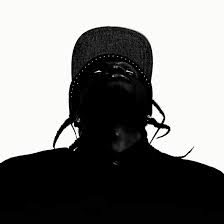 Pusha  found Kanye West, whose stark and twisted production helped make 'My Name Is My Name feel like a more lyrically focused companion piece to his own Yeezus. It's the year's sharpest hit of street philosophy.
# 5 Chance the Rapper, 'Acid Rap'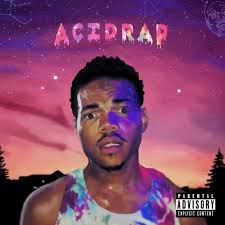 The second mixtape from this 20-year-old Chicago MC is the ultimate in psychedelic hip-hop. Chance spins Lil Wayne-meets-Hendrix language swirls punctuated by the real-life observations of a kid who grew up in a world where "it's dark a lot . . . easier to find a gun than it is to find a fucking parking spot."
# 4 Eminem, 'The Marshall Mathers LP 2′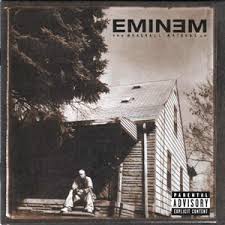 The masterpiece that came out in 2000 was followed by an highly anticipated sequel. Even Stans brother came back to kill Mr. Mathers. "Headlights" is a record where Em makes peace with his mother.
# 3 Danny Brown, 'Old'
The year's most gripping hip-hop street-life narratives came from a crazy-coiffed Detroit native with a gift for vivid introspection and a taste for wild beats, from the Detroit techno of "Dubstep" to the avant-trap of "Side B (Dope Song)." It doesn't get much more disturbingly real than the raw-sex chronicle "Dope Fiend Rental."
# 2 Drake, 'Nothing Was the Same'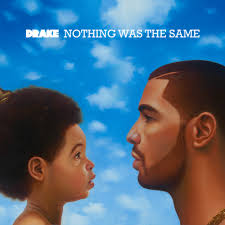 With Kanye breathing fire in rarified air, Drake is the people's rapper, a smart kid conflicted about his fame, heart, family, everything except his mic potency. But what makes his lonely fantastic voyage matter is its emotional weight, which gets crucial amplification from Noah "40" Shebib's whirlpool beats.
# 1 Kanye West, 'Yeezus'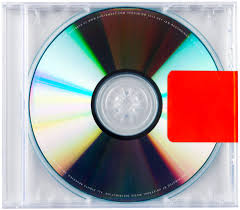 Kanye has gone to the extreme by incorporating the EDM sound in this album, which is saying something. No wonder the late, great Lou Reed embraced Yeezus, since it's basically the Metal Machine Music concept translated into futuristic hip-hop, all industrial overload and hypertense egomania and hostile vibes. The music is part Eighties synthblitz dark wave, part Jamaican dancehall.  He rages about racial politics ("New Slaves"), he demands his damn croissants ("I Am a God"), he comes on like a robot sex machine ("I'm in It"). He ends with the Seventies-soul send-up "Bound 2," maybe the most audacious song he's ever written, not to mention the most beautiful.