Sportsfans – ATTN: In case you missed it, there is a new QB in Washington. They call him RG3. His name is Robert Griffin III. I call him Bobby Triple. (You heard it here first) You also have heard the measurables; 6'2, 225, 4.4 speed, rocket arm. A pocket passer with track star ability….will he succeed? Only time will tell.
It's been 20 years since the Skins have had a franchise QB. Sure they had, Brunell, Campbell, Ramsey, Grossman and Beck the last few years…but with the exception of a young Brunell, those other guys combined equal up one fair QB in today's NFL.
Since the Shanahans have taken over, the focus has been on building a young football team with plenty of depth. The last couple of drafts and free agency has put them on the right path and the hope is that Robert Griffin III will be the final piece to the burgandy and gold puzzle.
They've made some nice additions with wide receivers Pierre Garcon and Josh Morgan to go along with Leonard Hankerson and a rejuvenated Santana Moss.
Chris Cooley is back healthy and if he can stay on the roster, he and Fred Davis will become a very good TE duo in the NFC.
The running back and the offesnsive line still have the most questions though. Second year RB's Roy Helu and Evan Royster will try and hold it down, however there's a chance that Tim Hightower will come back if he can fully recover from last year's ACL tear. The O-Line will need to be strong this year for RG3 to develop. Trent Williams is back from suspension, but besides that, the rest of the line is a major concern. They drafted several lineman in the draft, so we'll have to wait and see how things turn out.
The defense has been one of the Skins strengths. Last year, they were ranked 13th and that should improve this year with the return of Jarvis Jenkins some upgrades in the secondary and new coaching as well.
What does all this mean? It means that the Redskins and their fans have a lot to look forward to. Can they maximize their potential and be a surprise this year? We'll have to wait and see.
It all depends on the growth and play of RG3…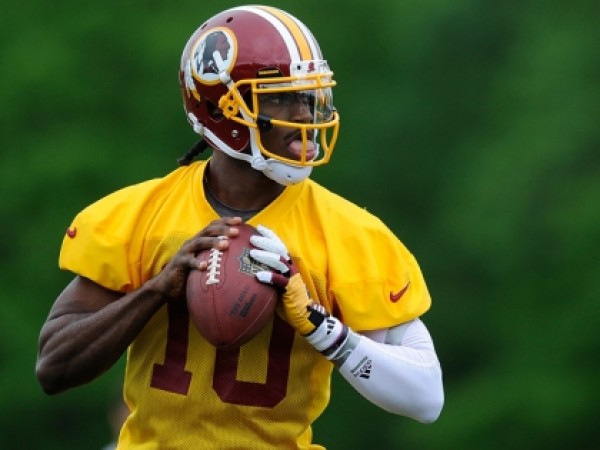 Talk to me –