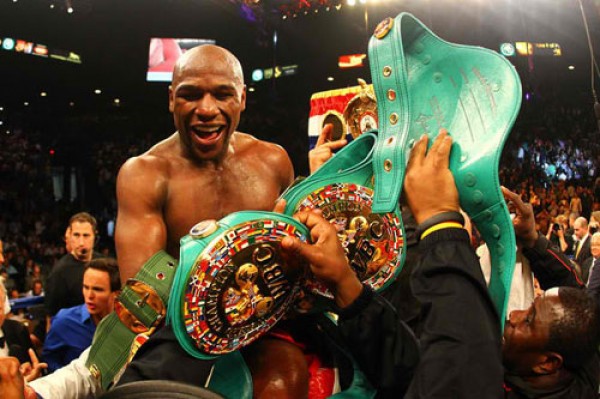 Sportsfans – I know that you had to of seen the Mayweather vs. Cotton fight last Saturday. If not, I suggest you watch HBO showing this Saturday and get familiar. The fight was closer than the judges scored, but it was another fight dominated by Floyd Mayweather.
I'm not a Floyd fan. I think he's ducked good fighters and fought others when they were washed up. He even had a split decision with a 75 year old Oscar De La Hoya…ok I'm kidding about his age, but you get the point. Since this is the Unbiased Sportsfan, we have to look at the other side of floyd as well. He's hands down the best fighter in a sport with few stars. He's the best ring technician that boxing may have ever seen and his stamina, work ethic and defense is hard to match.
43-0 is hard to ridicule. Yes, he did take a few jabs/straights from Cotto tht bloodied his nose…but he took those and dominated the last 4-6 rounds of the fight to dominate the score cards. I made a statement (on another site) saying that if he fights and beats Manny Pacqiao then you realistically say that he's the one of the top five boxers of all time.
Of course I heard backlash from Pac fans saying that Floyd is a coward and what have you…but they have to understand that Manny has 3 losses and 2 draws and it's hard to compare that to an undefeated record.
The ENTIRE world wants to see: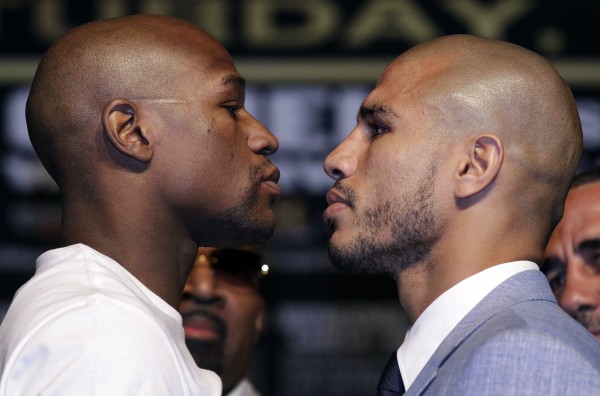 But first and foremost, the money has to be right for Manny to fight…Second the blood testing has got to be right for Floyd to fight. We'll see if it happens. One thing's for sure. If they do fight, I'll be there to see it in person. That would be the welterweight version of Ali vs. Frazier.
Who do you think would win and why?
Talk to me –