The blockbusters always get the hype, and some deservedly so, but which are truly the movies worth seeing in 2015? Let this countdown guide your way.
20. 'Inside Out'
Directed by Pete Docter, Ronaldo Del Carmen
Starring: Amy Poehler, Diane Lane, Bill Hader, Mindy Kaling, Kyle MacLachlan, Lewis Black, Phyllis Smith
Release date: June 19, 2015
Pixar's latest turns emotions into characters as Joy (Poehler), Fear (Hader), Anger (Black), Disgust (Kaling) and Sadness (Smith) rule the mind of young Riley, who's uprooted from her life when her dad gets a new job in San Francisco. Helmed by Up director Pete Docter, Inside Out appears to have the smarts to please all audiences.
19. 'The Hunger Games: Mockingjay – Part 2′
Directed by Francis Lawrence
Starring: Jennifer Lawrence, Josh Hutcherson, Liam Hemsworth, Woody Harrelson, Elizabeth Banks, Julianne Moore, Donald Sutherland
Release date: November 20, 2015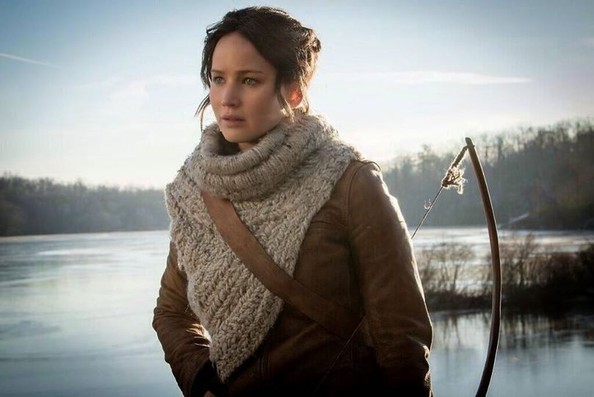 The Hunger Games films aren't rewriting movie history but they are solid action films elevated by an all-time actress in an iconic role. These movies will be watched for generations. Don't you want to see how it all ends? In the finale, Katniss Everdeen (Lawrence), dubbed "Mockingjay," leads the revolution to victory or death against the Capitol.
18. 'Spectre'
Directed by Sam Mendes
Starring: Daniel Craig, Ralph Fiennes, Christoph Waltz, Monica Bellucci, Dave Bautista, Léa Seydoux, Ben Whishaw,
Release date: November 6, 2015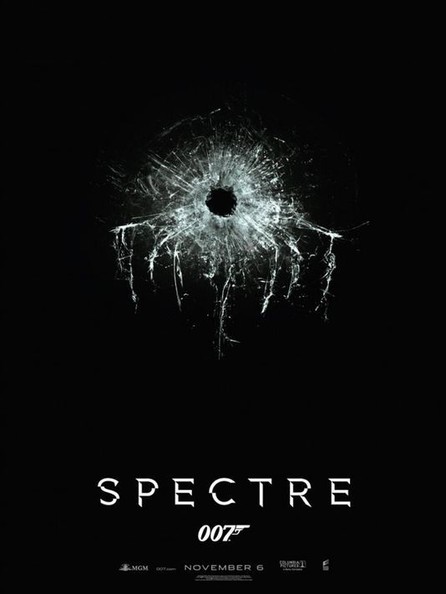 Bond 24 is steeped in high class espionage as 007 (Craig) discovers an evil organization known as SPECTRE. The Daniel Craig Bond films have all been worth seeing for the most part and Sam Mendes has brought needed credibility to the franchise. Watch out for Christoph Waltz in this one; he has a tendency to steal the show.
17. 'Crimson Peak'
Directed by Guillermo Del Toro
Starring: Jessica Chastain, Charlie Hunnam, Tom Hiddleston, Mia Wasikowska,
Release date: October 16, 2015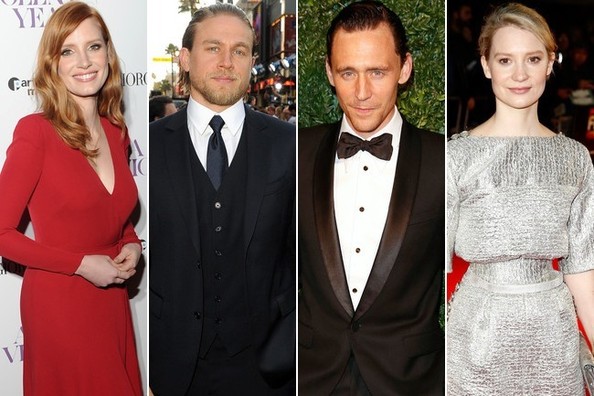 The horror film of the year is also Guillermo Del Toro's return to the genre. His story focuses on Chastain who plays a writer torn between two loves. Desperate, she tries to outrun her past, which brings her to a house that seems to live and breathe.
16. 'Chappie'
Directed by Neill Blomkamp
Starring: Hugh Jackman, Sigourney Weaver, Sharlto Copley (as Chappie), Dev Patel, Ninja, Yo-Landi Visser
Release date: March 6, 2015
From District 9 and Elysium director Neill Blomkamp, Chappie is a unique-looking robot story in the director's signature sci-fi style. Adopted by two criminals, a robot prodigy named "Chappie" tries to fit into the world but finds extreme resistance thanks to his unprecedented ability to "think and feel." Finally, an adult version of WALL-E.
15. 'The Martian'
Directed by Ridley Scott
Starring: Matt Damon, Jessica Chastain, Kate Mara, Kristen Wiig, Sebastian Stan, Jeff Daniels, Chiwetel Ejiofor, Sean Bean
Release date: November 25, 2015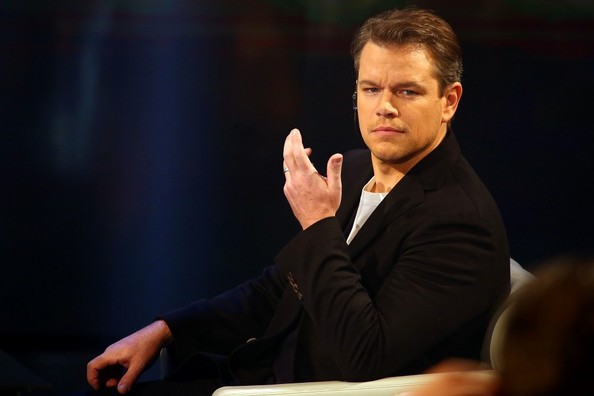 Any time Ridley Scott (Alien) goes to space, we must pay attention. This time he's working off Andy Weir's bestselling novel about a lone astronaut (Damon) stranded on Mars and his creative ways to survive.
14. 'Crouching Tiger, Hidden Dragon – The Green Legend'
Directed by Yuen Woo-ping
Starring: Donnie Yen, Michelle Yeoh, Harry Shum Jr., Jason Scott Lee
Release date: August 28, 2015 (Netflix & IMAX)
The Crouching Tiger, Hidden Dragon sequel replaces Chow Yun-Fat with Donnie Yen, but Michelle Yeoh returns as Yu Shu Lien 15 years after the original debuted. The story is based on another novel by Crouching Tiger author Du Lu Wang and the simple fact that fight choreography legend Yuen Woo-ping is directing gives the film instant credibility. Time will tell if Crouching Tiger director Ang Lee's romance is missed.
13. 'Sisters'
Directed by Jason Moore
Starring Tina Fey, Amy Poehler, Maya Rudolph, John Leguizamo, Heather Matarazzo, James Brolin, John Cena, Dianne Wiest
Release date: December 18, 2015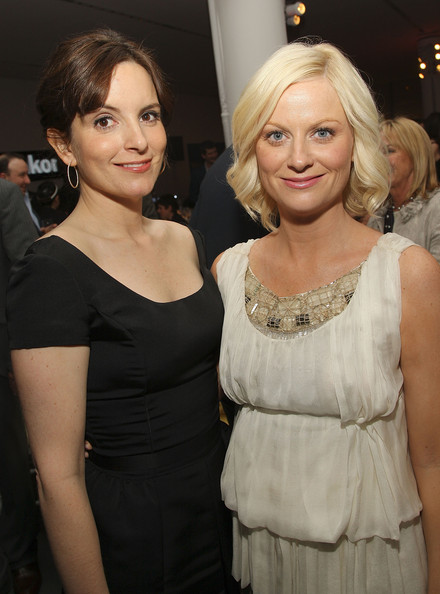 We can thank longtime SNL writer Paula Pell for writing the script that finds Amy Poehler and Tina Fey playing sisters. The story is a simple one: The two siblings throw a huge party, something they always wanted to do, when they learn their parents are going to sell their childhood home.
12. 'Black Mass'
Directed by Scott Cooper
Starring Johnny Depp, Kevin Bacon, Benedict Cumberbatch, Joel Edgerton, Sienna Miller, Dakota Johnson, Jesse Plemons, Juno Temple
Release date: September 18, 2015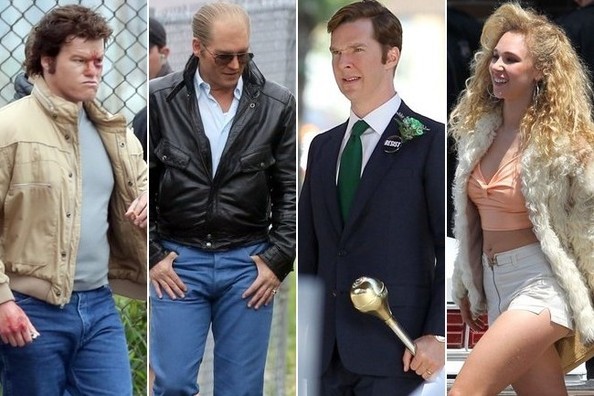 Cooper, who directed Crazy Heart and the underrated Out of the Furnace in 2013, returns to heavy material here, taking on the story of Boston gangster Whitey Bulger (Depp). Bulger ran Boston in the '70s as a lethal enforcer while also acting as an FBI informant. A great story plus a lot of talent should equal success.
11. 'Midnight Special'
Directed by Jeff Nichols
Starring: Michael Shannon, Joel Edgerton, Kirsten Dunst, Adam Driver, Sam Shepard, Jaeden Lieberher
Release date: November 25, 2015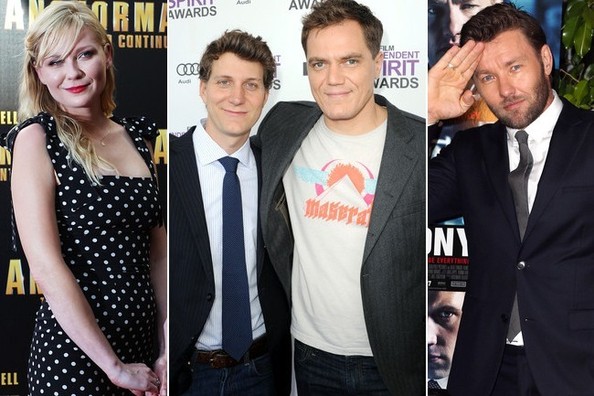 There will be a time when Jeff Nichols is finally recognized as one of America's best filmmakers. Will it be this year? The Take Shelter and Mud writer/director is teaming up with Michael Shannon again, along with a talented cast, to tell the story of a father and son who go on the run after they learn the kid has super powers.
10. 'Masterminds'
Directed by Jared Hess
Starring: Owen Wilson, Zach Galifianakis, Kristen Wiig, Devin Ratray, Jason Sudekis, Kate McKinnon, Ken Marino, Jon Daly
Release date: August 14, 2015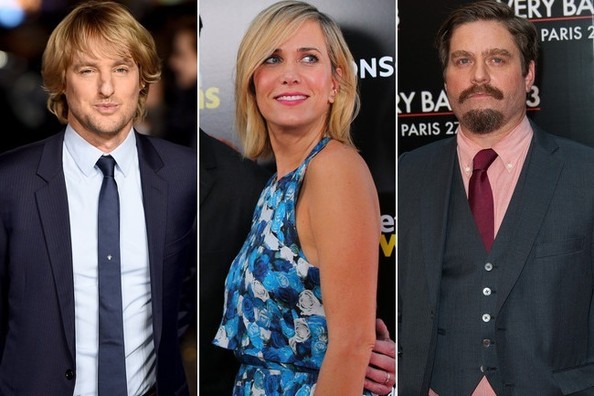 Based on the true story of a 1997 bank heist, Napoleon Dynamite director Jared Hess returns with one of the funniest-looking comedies of next year. The Wiig-Wilson-Galifianakis trio is dream team stuff and Hess never fails to get funny performances from his actors. Eastbound and Down legends Danny McBride and Jody Hill have co-writing credits as well.
9. 'Joy'
Directed by David O. Russell
Starring: Jennifer Lawrence, Bradley Cooper, Robert De Niro, Édgar Ramírez
Release date: December 25, 2015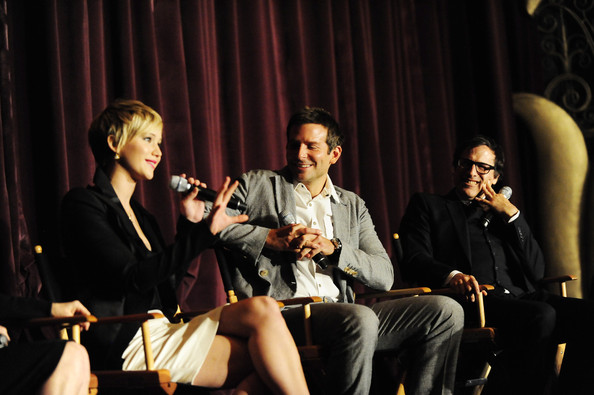 The Russell, Lawrence, Cooper formula is just too good to abandon. The trio, who are responsible for two of the best comedies in the past decade, Silver Linings Playbook and American Hustle, returns to tell the story of Long Island single mom Joy Mangano (Lawrence) who invented the Miracle Mop and became a millionaire with over 100 patents. Russell's also on track to release the romantic comedy Nailed in 2015, starring Jake Gyllenhaal and Jessica Biel.
8. 'Silence'
Directed by Martin Scorsese
Starring: Liam Neeson, Andrew Garfield, Adam Driver
Release date: TBA 2015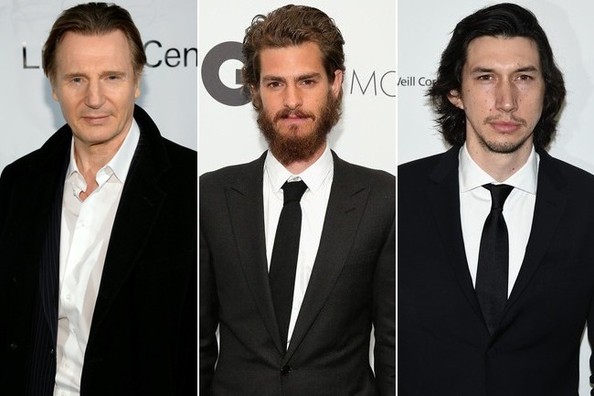 Reuniting with his Gangs of New York writer Jay Cocks, who adapted Shûsaku Endô's book, Martin Scorsese takes us to 17th century Japan where two Jesuit priests (Neeson, Garfield) find persecution when they try to spread the gospel of Christianity. Scorsese's new project recalls his past work, Kundun and The Last Temptation of Christ, in subject matter and spirit.
7. 'St. James Place'
Directed by Steven Spielberg
Starring: Tom Hanks, Billy Magnussen, Amy Ryan, Alan Alda
Release date: October 16, 2015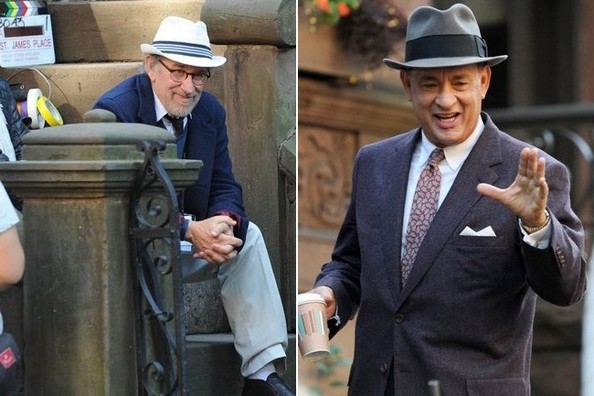 Joel and Ethan Coen co-wrote the new Spielberg movie starring Tom Hanks. If that sentence doesn't excite you as a movie fan, we don't know what will. St. James Place is story of The 1960 U-2 Incident and attorney James Donovan (Hanks), who travels to Soviet Russia for prisoner release negotiations.
6. 'The Walk'
Directed by Robert Zemeckis
Starring: Joseph Gordon-Levitt, Ben Kingsley, Charlotte Le Bon, James Badge Dale, Ben Schwartz
Release date: October 2, 2015
The true story of French tightrope daredevil Philippe Petit (Gordon-Levitt) and his incredible walk between the Twin Towers in New York City, 1974. Fans of the Oscar-winning documentary Man on Wire know the story well. It's part incredible action and part heist film as Petit and his team smuggle their wire to the top of the towers and rig it in the dead of night.
5. 'Jurassic World'
Directed by Colin Trevorrow
Starring: Chris Pratt, Bryce Dallas Howard, Jake Johnson, Judy Greer
Release date: June 12, 2015
Decades after the events of Jurassic Park, a fully functional Isla Nublar now exists and has been successful for a number of years. But declining attendance and corporate fat cats mandate a new attraction that backfires horribly. Written by the talented duo behind Safety Not Guaranteed, the new Jurassic film should be an exciting new chapter.
4. 'The Hateful Eight'
Directed by Quentin Tarantino
Starring: Channing Tatum, Samuel L. Jackson, Kurt Russell, Jennifer Jason Leigh, Tim Roth, Michael Madsen, Bruce Dern
Release date: November 13, 2015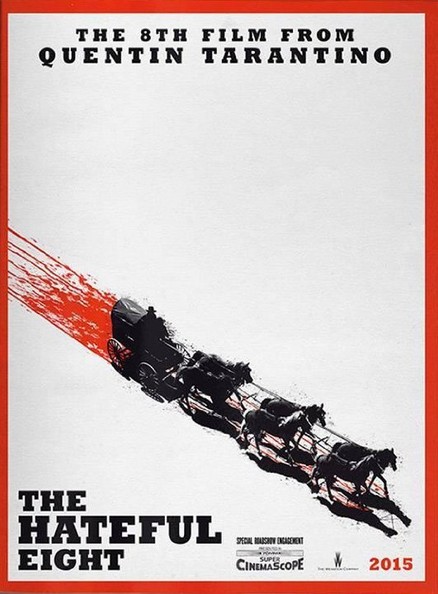 The new Tarantino movie is, like Django Unchained, a Civil War-era western. And as usual, the director has a vision. He's collected another exciting cast of veteran actors to tell the tale of a group of eight bounty hunters, killers, and lawmen who come together in a common place and settle their differences.
3. 'Avengers: Age of Ultron'
Directed by Joss Whedon
Starring: Robert Downey Jr., Chris Evans, Chris Hemsworth, Mark Ruffalo, Scarlett Johansson, Jeremy Renner, Elizabeth Olsen, Tom Hiddleston
Release date: May 1, 2015
The Marvel movies keep getting better and you can expect the trend to continue in the Avengers sequel. The movie takes place in a post-S.H.I.E.L.D. world where the Avengers (at least partially) create a sentient being, Ultron, who turns on them and threatens to bring about the world's end. Marvel fans should watch out for new villains, Quicksilver and Scarlet Witch, and Tony Stark's Hulkbuster armor also.
2. 'Mad Max: Fury Road'
Directed by George Miller
Starring: Tom Hardy, Charlize Theron, Nicholas Hoult, Zoë Kravitz, Rosie Huntington-Whiteley, Riley Keough
Release date: May 15, 2015
Original Mad Max director Miller returns for this reboot starring the great Tom Hardy, who is steadily becoming one of the biggest stars in the world. In a post-apocalyptic hell hole, survivors band together in search of oil, water, and survival. Marked by the style of the original and the photogenic desert that once was Earth, Fury Road looks to have been done right. And what a trailer…
1. 'Star Wars: Episode VII – The Force Awakens'
Directed by J.J. Abrams
Starring: Harrison Ford, Carrie Fisher, Mark Hamill, Oscar Isaac, Adam Driver, Gwendoline Christie, Lupita Nyong'o, Max von Sydow
Release date: December 18, 2015
For the first time, George Lucas is not creatively involved in a Star Wars film and the fanbase rejoices. J.J. Abrams has been anointed his successor and the director seems to have the pulse of the original franchise. Episode VII takes place 30 years after Return of the Jedi and uses real locations and scale models, not mass amounts of CGI.