11 designers you need to know about right now. There's a good chance you don't know these 11 cool labels. But you definitely should. So without further ado, allow us to introduce them.
Unfolding much like a ceaseless story, fashion will never lack the means to maintain the scenario on a fresh and exciting path, to keep us hooked and eager to revel in the next chapter. Drawing on a sea of inspiration, old and new designers, established names and young dreamers, powerhouses and emerging labels share the same goals: to paint the universe a little more beautiful, to inspire us and to leave their imprint on the world as we know it.
This article's main purpose is to give you a taste of the future by introducing you to a group of really cool designers you probably haven't heard of yet, but should definitely check and keep an eye on because of all of the amazing things they create. And who knows? Perhaps your next favorite designer is amongst them.
Yojiro Kake – Florence.
With a fresh approach to design, Yojiro Kake (based in Florence, Italy) isn't afraid to mix the most unexpected ideas with his own beliefs in order to create stunning conceptual silhouettes. His capsule collection entitled " The Echoes of Vine" gathers its inspiration in the behavior of climbing plants, which despite being trapped under the shadows, share the same sun.
Visit www.yojirokake.com.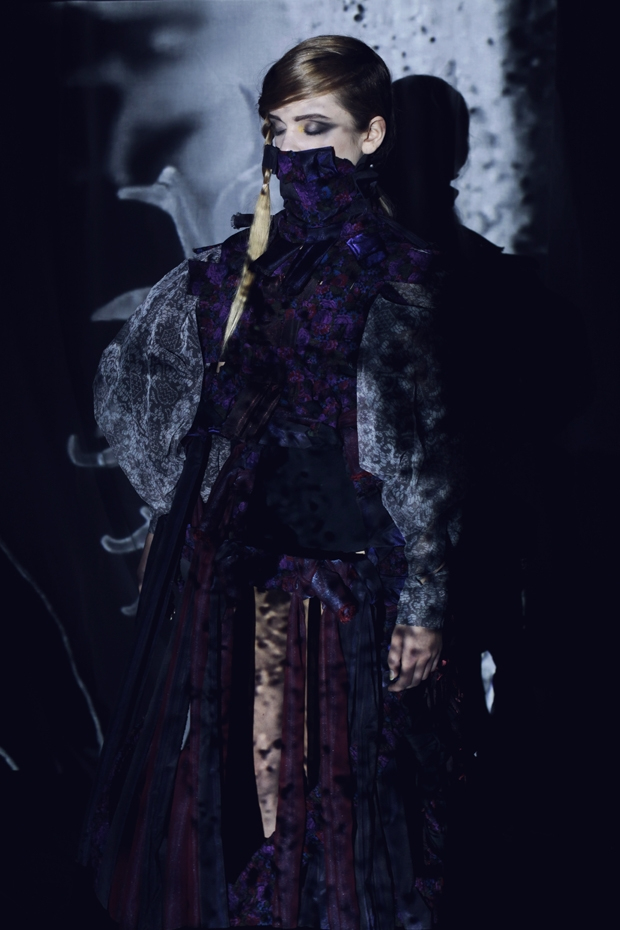 Omtura – Tel-Aviv.
From Tel-Aviv, Israel comes Anton Edelshtein of label OMTURA who employs his crafting artistry to blur the space between body and accessory, thus turning his industrialistic-minimalist bags into true extensions of people.
Visit www.omtura.com.
Peter Movrin – London.
Based in London, Peter Movrin's ambition is not to create clothes but rather adornments for the body. His latest collection "Lu Gedigte Perlaophis" further explores the concept by introducing each of the garments as something very dear and precious, something that is meant to last, something like a great piece of jewellery.
Visit petermovrin.com.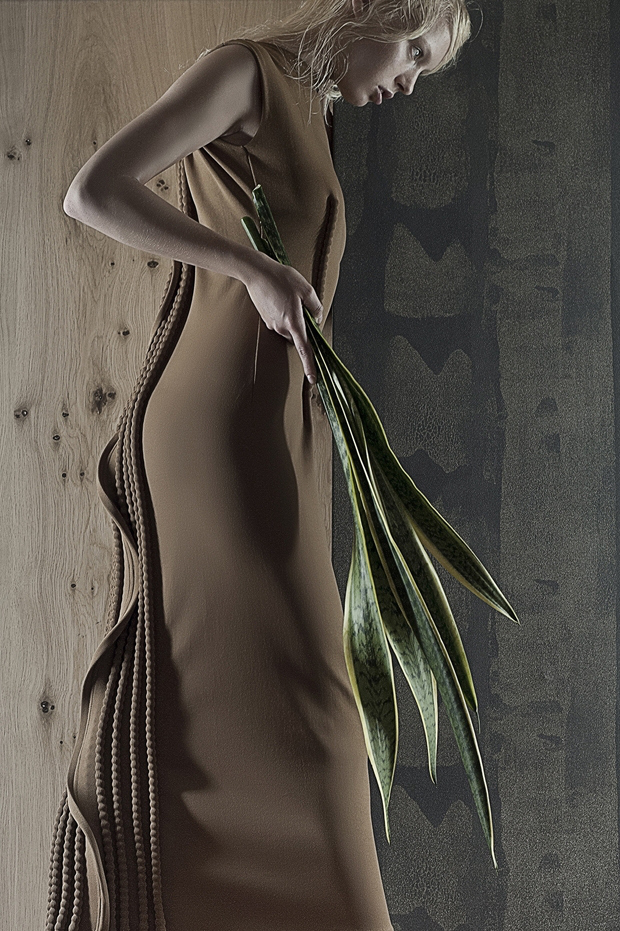 Ohlin D – New York City.
The New York City – based founder of Ohlin D, Anne Deane, decided to follow her heart's desire to explore the world of shapes, art and textiles down in Latin America. As a result, the label's spring 2015 lookbook is brimming with sheer fabrics and azure blue hues, wrapped up in just a hint of mermaid-magic.
Visit www.ohlin-d.com.
Rachel Boston – London.
Also from the city of London comes Rachel Boston, who's fine jewellery collection celebrates minimalism and elegance by utilizing the geometric forms of the Runes, the Runes which carved on swords and rings were known to act as charms, protecting their owner and warding off evil.
Visit www.rachelboston.co.uk.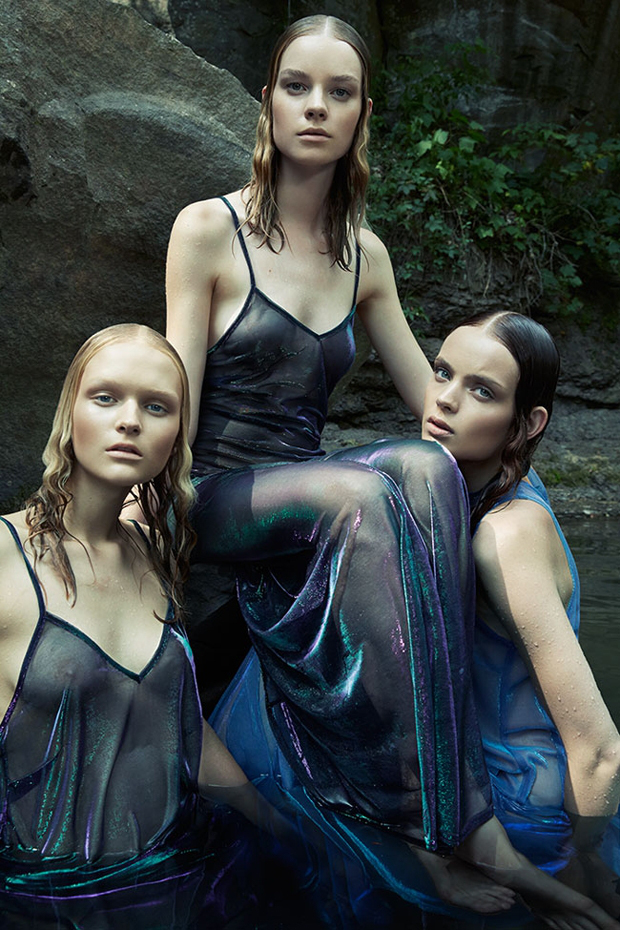 Angela Bang – Barcelona.
Angela Bang's "Paradise Isle" collection will have you dreaming of leisure days spent by the sea with its relaxed shapes and toned-down palette of summery hues. The Barcelona-based designer does the type of clean silhouettes where feminine accents meet simplicity for that ultimate refined and contemporary look.
Visit www.shopangelabang.com.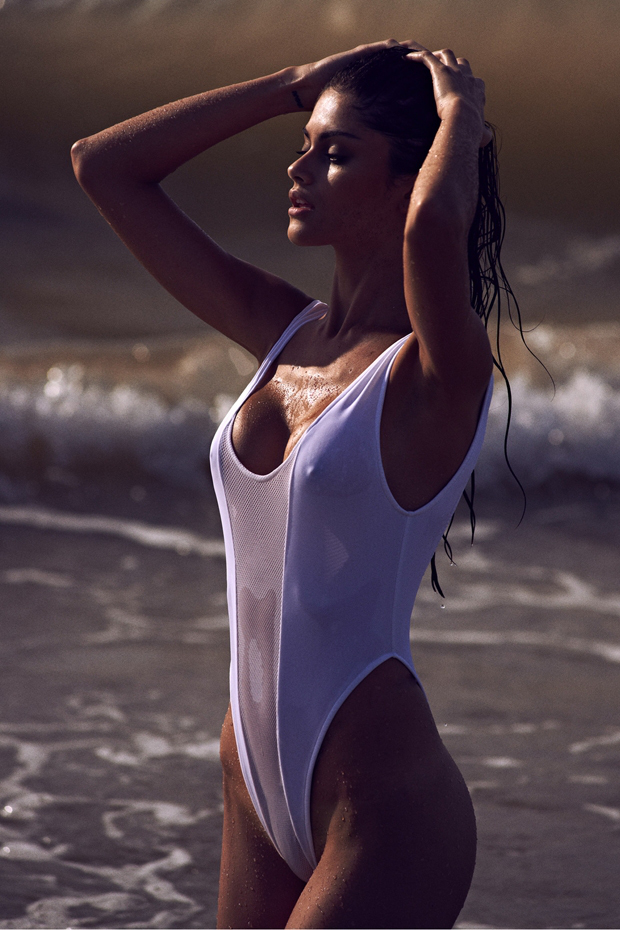 Natalia Sushchenko – Barcelona.
From the same sunny Barcelona comes Russian designer Natalia Sushchenko. Inspired by the underground culture of the '90s called Demoscene, her first collection abounds in rippling prints replicating the high-tech visuals in the most astonishing ways possible.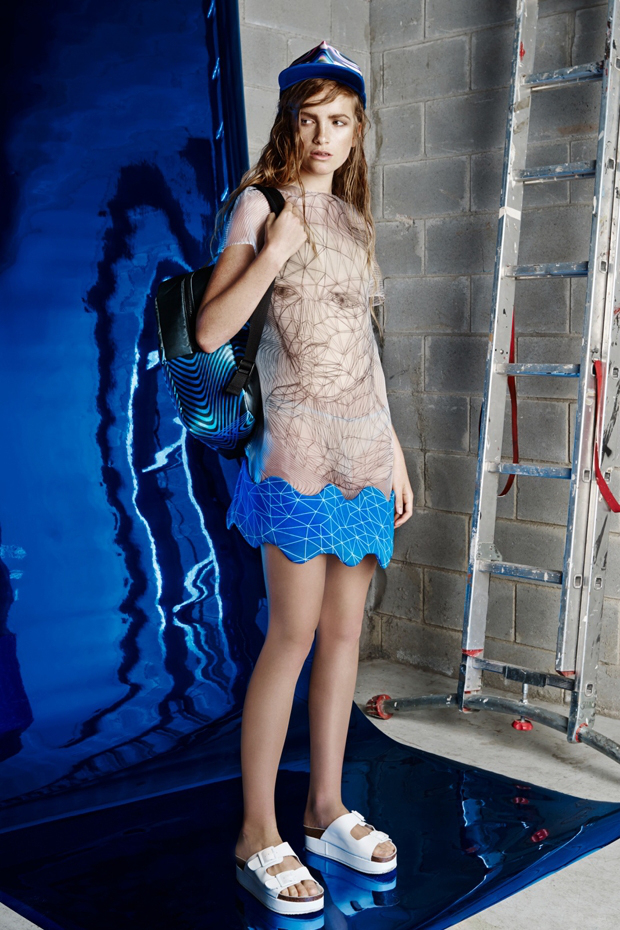 Tisja Damen – Amsterdam.
Specialized in handcrafted patchwork lingerie and draped silhouettes, and based in Amsterdam, The Netherlands, Tisja Damen is a lingerie fashion designer who ties a story to every one of her beautiful collections. Having the technique of patchwork act as her handwriting, the designer's work is a combination between intelligence, movement, allure and aesthetic pleasure.
Visit tisjadamen.com.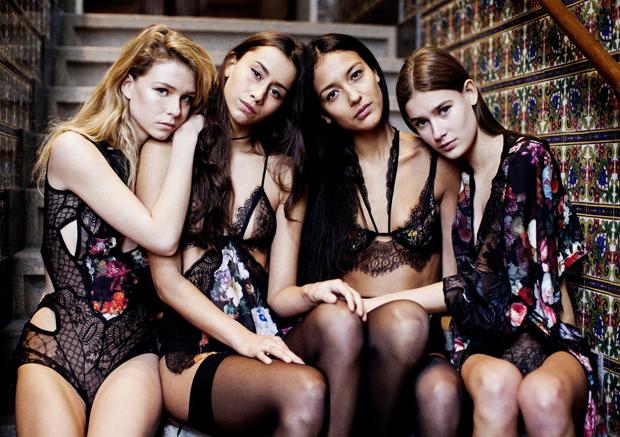 Przhonskaya – Kiev.
About continuous mutation of appearance, volume and a consistency that shows the subject's identity and its soul, PRZHONSKAYA's impeccable outerwear silhouettes keep in tune with the brand's resolve of covering your outer, showing your inner. Founded in 2010 by Ukrainian fashion designer Helen Przhonskaya, the label does timeless garments that create comfort for your feelings, space for action and silhouette for your inspiration.
Visit przhonskaya.com.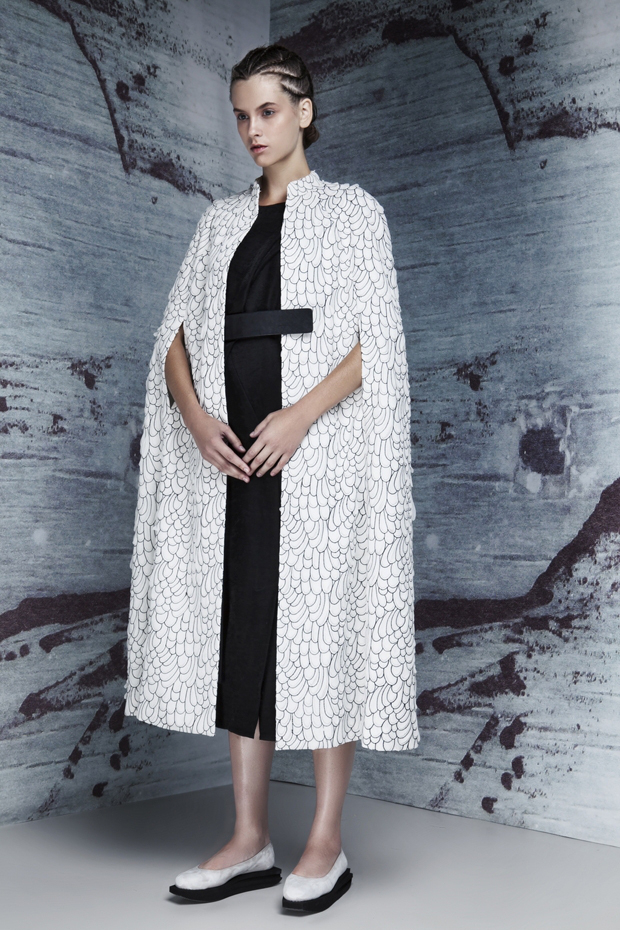 De Polvo Y Viento – San José, Costa Rica.
De Polvo y Viento is a brand by twin sisters Ana María and María Fernanda Gavilán, based in San José, Costa Rica. Hand made, their jewellery pieces are unique and thus envisioned to stand as the memory and spirit of an ancestor. With bones used in most of the pieces, each design celebrates "the dead nature and the remainder of it as a divinity".
Visit De Polvo Y Viento.
Flow – Kyiv.
Masculine and feminine, sport, art and oriental motifs clash in Flow's spring 2015 collection. Launched and run by sisters Victoria and Veronika, the Belgian-Ukrainian fashion label is all about neat colors and inspiring prints, clean lines, elegant cuts with mild notes of unconventional.