American photographer Will McBride (84) has died, January 29, at a hospital in Berlin.
Will McBride rose to fame in the 1950s and '60s as a pre-eminent documentary photographer. His photo essays appeared regularly in various German magazines and became an important a chronicle of the Kennedy and Adenauer years. With the sexual revolution in full swing, McBride's work includes sex, nudity, drugs and politics and has experienced censorship. He was as well a painter and sculptor.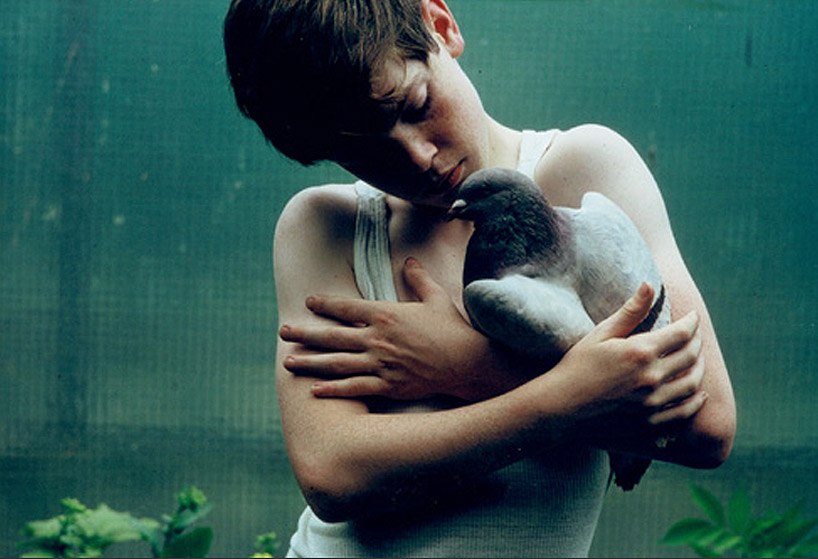 jack crowley with dove
© will mcbride

tana and victor , 1965 for the german magazine TWEN
© will mcbride
His last exhibition, which run in the Photogallery c/o of the Amerikahaus until January 18th, was entitled 'ich war verliebt in diese stadt' / 'I was in love with this city' and showed the life that is between the post-WWII Berlin city ruins that still moves forward despite the disabling nature of war. as an outsider and young beatnik he slowly became part of the city and its inhabitants, observing their activities with his leica at close range – non-conformist and without conventions. It is in particular this radical subjectivity that led to the unique authenticity of his pictures – this is the closest a photographer can get to an object, the deepest he can immerse himself in a situation. with this directness of a 'personal documentary' style, Will McBride was an early forerunner of artists such as Nan Goldin and Wolfgang Tillmans.
John F. Kennedy, Willy Brandt, Konrad Adenauer in front of the Brandenburg gate, 1963
© Will McBride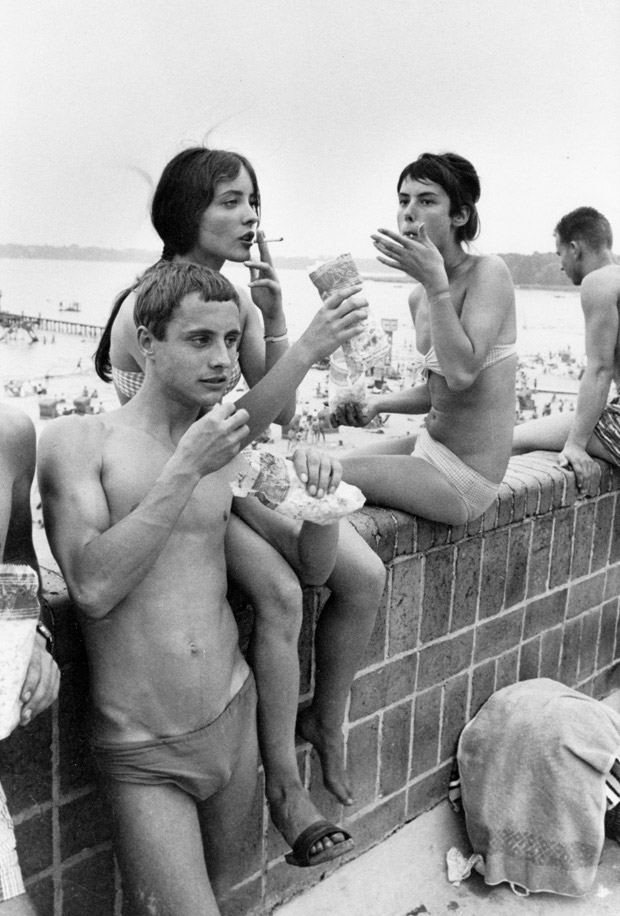 Strandbad Wannsee, 1959
© Will McBride
McBride has done 'lexicon der sexualität' / 'the sex book' in 1970, created in collaboration with Martin Goldstein, a psychoanalyst, who gave lectures in high schools and collected questions about sex. the book was an answer to the questions, a facts-of-life book purported to offer readers 'the first fully modern, completely informative, and pictorially honest encyclopedia on sex…it is modern because it looks upon sex and the human body as natural and beautiful.'
The publication was followed in 1975 by another sex education book titled 'zeig mal' /'show me'.  Realizing that sex education should begin earlier than the teens, McBride worked on this publication with psychologist Helga Fleichhauer-Hardt for children and their parents. it was highly controversial, sold over a million copies, but was withdrawn from publication in the US.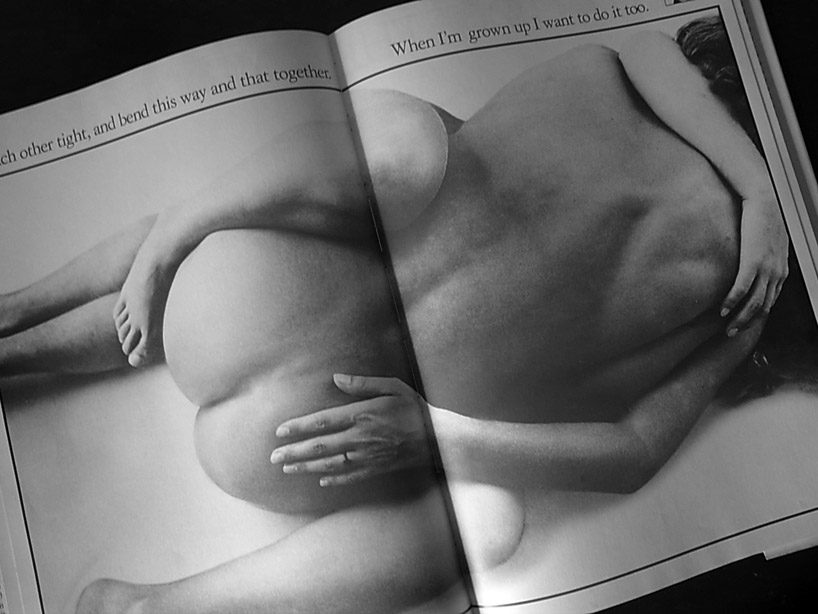 excerpt of book 'show me' / english text
© Will McBride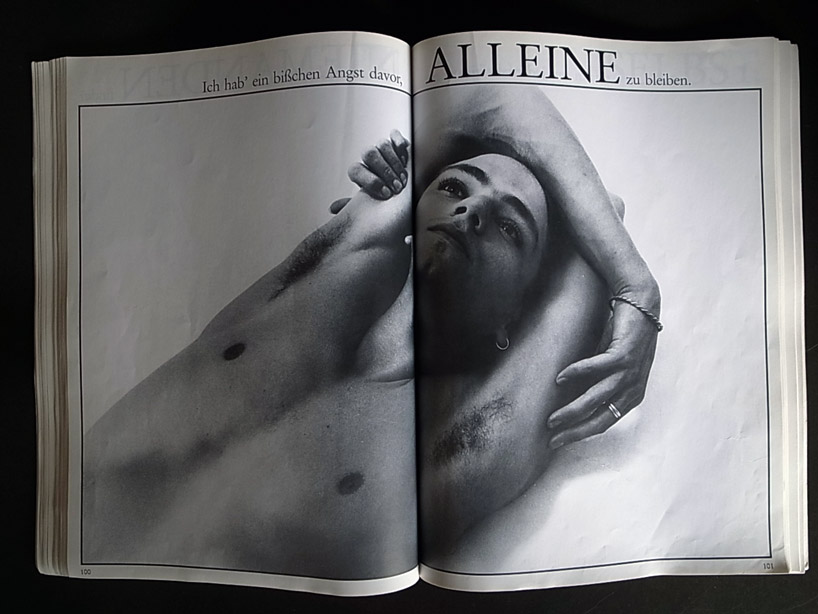 excerpt of book 'show me' – german text says: I'm a little afraid to remain alone
© Will McBride
A third book with this topic was released in 1989, 'zeig mal mehr!' / 'please show more'.  Aids made the sexual problem more difficult. It was no longer enough to tell young people to get closer. The use of condoms is shown in this book, as well as different sexual lifestyles including gay and lesbian relationships. Another new book was planned to go into sex and maturity and old age, also sex and aggression…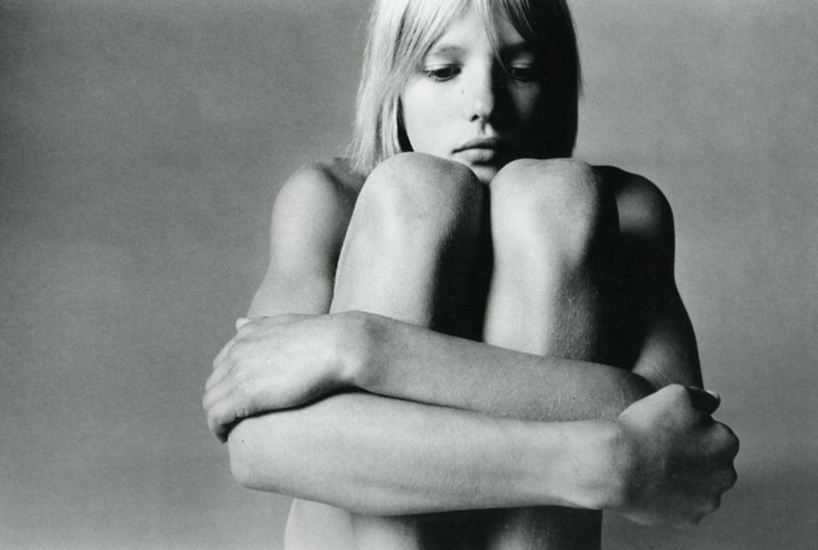 'study of mathias', 1970
© Will McBride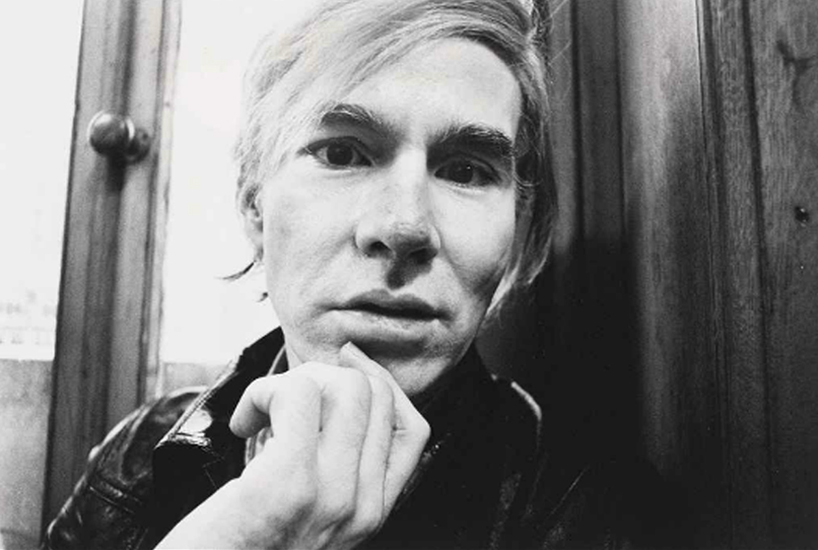 Andy Warhol in New York, 1970
© Will McBride
Will McBride
Was born in 1931 in St. Louis, Missouri and grew up in Chicago. He was trained as a painter by Norman Rockwell and went on to study drawing and painting at Syracuse University, where he graduated in 1953. From 1953 to 1955 he served in the U.S. Army at Würzburg, Germany, and would remain in Germany until his death.