The Washington Caps beat the defending champs last night to close out an extremely close seven game series, with a final score of 2-1 in OT. This makes it two years in a row that the defending champs get ousted in the first round. All seven games were decided by one goal, making it the first seven game series to do so. On a team filled with stars like Ovechkin and Backstrom, its ironic that the game winning goal was scored by Joel Ward, a black Canadian born to parents whose parents are from Barbados – Yeah, I was surprised too. Apparently, so were the Bruins fans.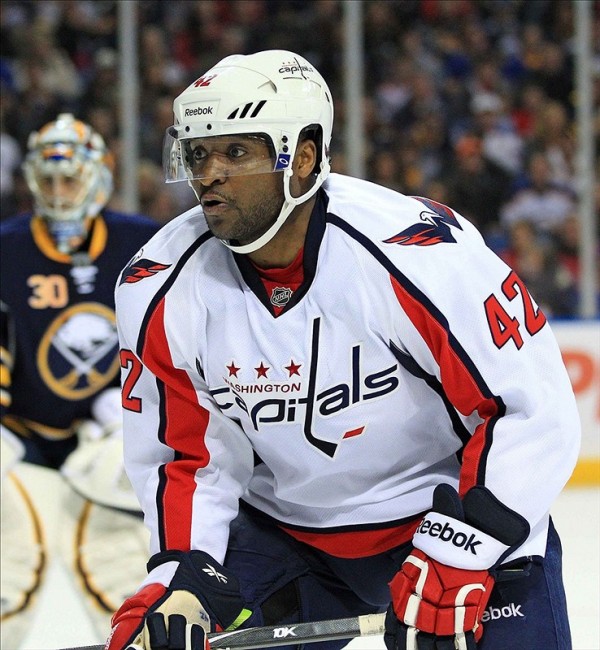 Ward's game winner stirred up a social media frenzy of racist comments from Boston area fans, serious enough to cause the owner of the Washington Capitals, Ted Leonsis to write, "I hope they are now publicly identified and pay a huge price for their beliefs,". Ward wasn't bothered by the comments. So enough of the negative…what's next for the Washington Capitals? Tonight they will probably watch game seven of the New York and Ottawa series and wait for their next opponent.
Good luck Caps! Washington needs a winner.
The Unbiased Sportsfan